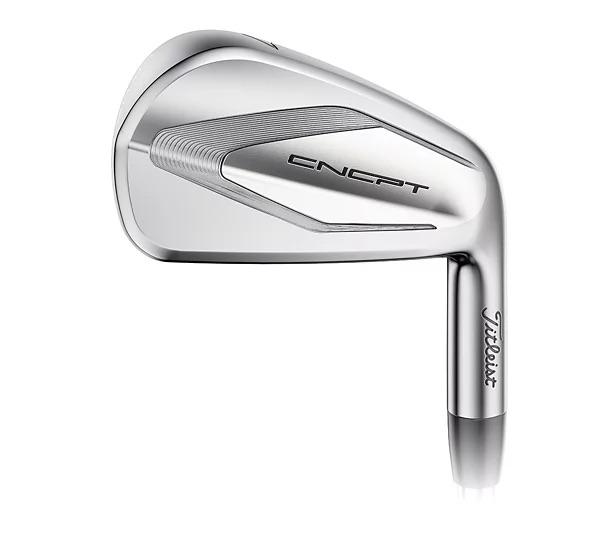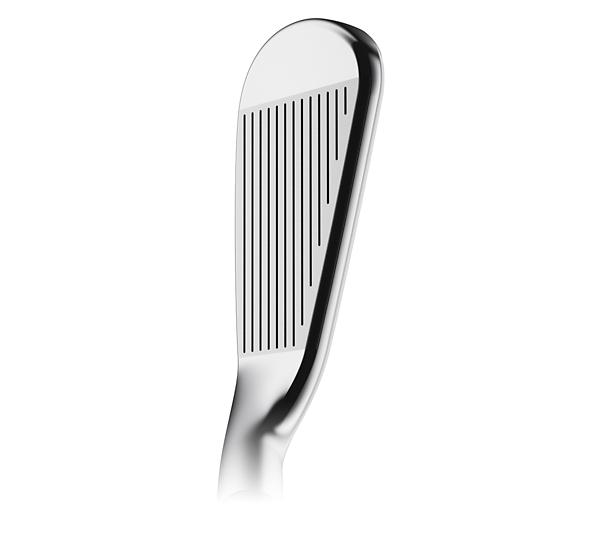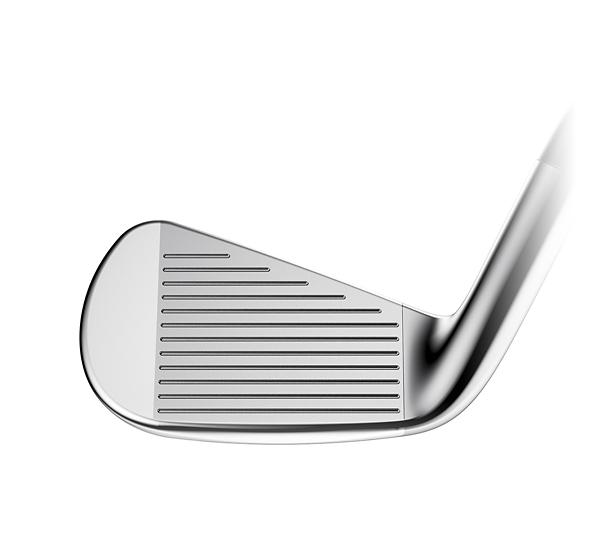 SUPERIOR BLADE PERFORMANCE AND FEEL

Progressive muscle back profile
Minimal offset
Average of 113g tungsten per iron
Available Irons: 3-W
CNCPT SPECIFICATIONS
| | 3 | 4 | 5 | 6 | 7 | 8 | 9 | P | W |
| --- | --- | --- | --- | --- | --- | --- | --- | --- | --- |
| CP-02 | 20° | 23° | 26° | 29° | 32° | 36° | 40° | 44° | 48° |
| CP-03 | 19° | 22° | 25° | 28° | 31° | 35° | 39° | 43° | 48° |
| CP-04 | -- | 21° | 24° | 27° | 30° | 34° | 38° | 43° | 48° |
| Lie | 60° | 61° | 62° | 62.5° | 63° | 63.5° | 64° | 64° | 64° |
| Length | 39.00" | 38.50" | 38.00" | 37.50" | 37.00" | 36.50" | 36.00" | 35.75" | 35.50" |
Titleist Custom Club Options
Built To Meet The Needs of Your Game
Club Fitting
Get Dialed
CNCPT irons are currently available through our dedicated fitting network. Contact us at 1-877-928-8898 to find an authorized specialist near you.
ENGINEERED BY TITLEIST
CNCPT IRONS
The CNCPT series is designed to allow players to construct their ideal blend of irons using any of the three models. The look, feel and performance of each iron provides a seamless transition in any combination.
CP-03
Astonishing balance of power and control.
CP-04
Ultimate speed with enhanced accuracy.