Choose Your Number,
Make Your Mark
Your number, your ball
For a limited time, purchase a specially marked dozen Titleist Pro V1 or Pro V1x golf balls with a special play number and you will receive a free mini Sharpie® pen to make performance personal. Special Play numbers are 00, 1, 7, 10, 11, 13, 22, 33, 44, 66, 69, 77.  Here's what to do:
Visit a participating promotion golf shop in your local area

Purchase one dozen or more Pro V1 or Pro V1

x

golf balls in the specially marked dozen packs.

Choose any of the following play numbers (00, 1, 7, 10, 11, 13, 22, 33, 44, 66, 69, 77) 

Receive them at no additional charge plus the free Sharpie® pen in a selection of six core and exotic colours.

Until stocks last at participating Canadian Titleist Authorized Retailers listed below

---
While supplies last. Restrictions apply. Free Sharpie Mini with in-store purchases of specially marked boxes only. All colours may not be available at your shop. Please contact the participating golf shop for more details. Limited time offer. Sharpie is a registered trademark of Sanford. ©2016 Acushnet Company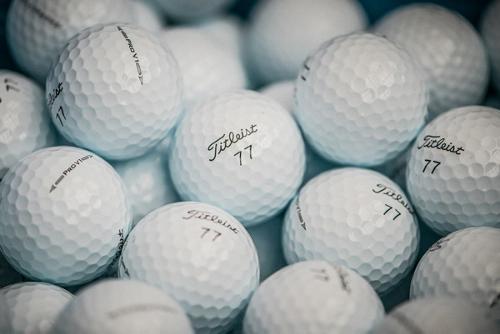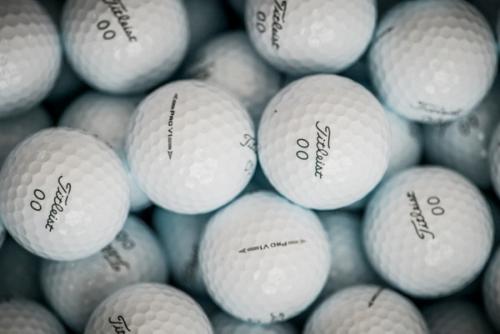 Find a participating Canadian Titleist Authorized Retailer.
Canada: Participating Promotion Stores
To find your nearest participating promotion account, copy and paste the City and Province into the Find-a-Golf Shop search tool above.


| | | | |
| --- | --- | --- | --- |
| Store | Address | City | Province |
| Calgary Elks Lodge GC | 2502-6 Street N.E. | Calgary | AB |
| Carnmoney G&CC | 44001 Dunbow Road East | De Winton | AB |
| Elbow Springs GC | 240086 Lott Creek Blvd. | Calgary | AB |
| Glendale G&CC | 12410-199th Street | Edmonton | AB |
| Golf Town Calgary | 47 Shawville Blvd. SE | Calgary | AB |
| Golf Town Calgary NW | 11450 Sarcee Trail | Calgary | AB |
| Golf Town East Calgary | #200 - 2929 Sunridge Way NE | Calgary | AB |
| Golf Town Edmonton | 1940 99th Street NW | Edmonton | AB |
| Golf Town North Edmonton | 13635 St. Albert Trail NW | Edmonton | AB |
| Golf Town Red Deer | 5111 - 22nd street Unit #6 | Red Deer | AB |
| Golf Town Sherwood Park | 5000 Emerald Drive | Sherwood Park | AB |
| Golf Town West Edmonton | 18831 Stony Plain Rd. NW | Edmonton | AB |
| Grande Prairie G&CC | 71140 Range Road 60 | Grande Prairie | AB |
| Henderson Lake GC | 2727 South Parkside Dr. | Lethbridge | AB |
| Highwood GC | 400 - 7th Street N.W. | High River | AB |
| Jagare Ridge GC | 14931-9th Ave Ellerslie Rd S.W. | Edmonton | AB |
| Leduc G&CC | 5725 Black Gold Drive | Leduc | AB |
| Lethbridge CC | 101 Country Club Road S. | Lethbridge | AB |
| Lewis Estates GC | 260 Suder Greens | Edmonton | AB |
| Lynx Ridge GC | 8 Lynx Ridge Blvd. N.W. | Calgary | AB |
| Red Deer G&CC | 4500 Fountain Dr. | Red Deer | AB |
| Redwood Meadows G&CC | 100-2 Tsuu Tine Dr. | Redwood Meadows | AB |
| River Spirit GC | Hwy 8 Rr 34 245511 Range Rd | Calgary | AB |
| Riverside GC | 8630 Rowland Rd | Edmonton | AB |
| Silver Spring G&CC | 1600 Varsity Estate | Calgary | AB |
| Stony Plain GC | 18 Fairway Dr. | Stony Plain | AB |
| The Dunes Golf & Winter Club | 60042 TWP RD 704A | Grande Prairie | AB |
| Windermere G&CC | 19110 Ellerslie Rd | Edmonton | AB |
| Golf Town Coquitlam | 2929 Barnet Highway Unit 2142 | Coquitlam | BC |
| Golf Town Kelowna | 2507 Enterprise Way | Kelowna | BC |
| Golf Town Langley | 20150 Langley Bypass. Unit #110 | Langley | BC |
| Golf Town North Vancouver | 845 Marine Drive Unit 130 | North Vancouver | BC |
| Golf Town Richmond | Unit 130 9751 Bridgeport Road | Richmond | BC |
| Golf Town Victoria | 2401A Millstream Road Unit 141 | Victoria | BC |
| Marine Drive GC | 7425 Yew Street | Vancouver | BC |
| Nk'mip Canyon Desert GC | 6891 Tucelnuit Dr | Oliver | BC |
| Northview G&CC | 6857 - 168th St. | Surrey | BC |
| Point Grey G&CC | 3350 S.W. Marine Dr. | Vancouver | BC |
| Shaughnessy G&CC | 4300 Southwest Marine Dr. | Vancouver | BC |
| Golf Town Winnipeg | 915 Empress St. Unit 100 | Winnipeg | MB |
| Golf Town Winnipeg South | 2355 McGillivray Blvd Unit #150 | Winnipeg | MB |
| Golf Town Moncton | 52 Wyse Street Unit 100 | Moncton | NB |
| Gowan Brae G&CC | 150 Yougall Drive | Bathurst | NB |
| Kingswood GC | 31 Kingswood Park | Hanwell | NB |
| Golf Town St. John's | 50 White Rose Dr. | St. John's | NL |
| Golf Town Dartmouth | 80 Gale Terrace | Dartmouth | NS |
| Barrie Country Club | 635 Vincent St. N. | Barrie | ON |
| Diamonback G&CC | 13300 Leslie St. | Richmond Hill | ON |
| Donalda Club | 12 Bushbury Dr. | North York | ON |
| Eagle Ridge GC | RR#4, 11742 Tenth Line | Georgetown | ON |
| Golf Town Aurora | 52 First Commerce Drive Unit #1 | Aurora | ON |
| Golf Town Barrie | 80 Concert Way Unit 3 | Barrie | ON |
| Golf Town Brampton | 9145 Airport Road | Brampton | ON |
| Golf Town Burlington | 3019 Appleby Line | Burlington | ON |
| Golf Town Etobicoke | 1561 The Queensway | Toronto | ON |
| Golf Town Hamilton | 1100 Golf Links Road Unit 1 | Ancaster | ON |
| Golf Town Heartland | 785 Britannia Road West Unit 5 | Mississauga | ON |
| Golf Town Kingston | 690 Gardiner's Rd Unit B003 | Kingston | ON |
| Golf Town Kitchener | 310 Fairway Road South Unit 2 | Kitchener | ON |
| Golf Town Laird | 147 Laird Ave Unit #600 | Toronto | ON |
| Golf Town London | 1250 Fanshawe Park Road West Unit B3 | London | ON |
| Golf Town Markahm | 3265 Highway #7 Unit 1 | Markham | ON |
| Golf Town Milton | 1215 Maple Ave. | Milton | ON |
| Golf Town Mississauga | 3050 Vega Blvd. Unit 10B & 10C | Mississauga | ON |
| Golf Town Ottawa East | 500 Terminal Avenue Unit A20 | Ottawa | ON |
| Golf Town Ottawa West | 570 Kanata Avenue Unit R1 | Ottawa | ON |
| Golf Town Scarborough | 23 William Kitchen Road | Scarborough | ON |
| Golf Town South Surrey | 115-15850 26 Ave. | Surrey | ON |
| Golf Town St. Catharines | 275 Fourth Ave Unit 300 | St. Catharines | ON |
| Golf Town Sudbury | 1599 Marcus Dr. Unit C4 | Sudbury | ON |
| Golf Town Toronto | 266 King Street West | Toronto | ON |
| Golf Town Waterloo | 225 The Boardwalk | Kitchener | ON |
| Golf Town Whitby | 1635 Victoria St East Unit A14 | Whitby | ON |
| Golf Town Windsor | 1695 Manning Road Unit #100 | Windsor | ON |
| Golf Town Woodbridge | 55 Colossus Dr. Unit 122 | Woodbridge | ON |
| Greystone GC | 9689 Dublin Line | Milton | ON |
| King Valley GC | 15675 Dufferin St. | King City | ON |
| Kings Riding GC | 14700 Bathurst St. | King City | ON |
| The Club at Bond Head | 4805 7th Line | Beeton | ON |
| The Country Club | 20 Lloyd Street | Woodbridge | ON |
| Beaconsfield GC | 49 Golf Ave | Pointe Claire | QC |
| C/G Fontainebleau | 1 Boul. De Fontainbleau | Blainville | QC |
| C/G Islesmere | 1199 Bord De L'eau | Laval | QC |
| C/G Laval sur le Lac | 150 Les Peupliers | Laval | QC |
| C/G Le Blainvillier | 200 Chemin du Blainvillier | Blainville | QC |
| C/G Le Mirage | 3737 Chemin Martin | Terrebonne | QC |
| Golf Chateau Bromont | 95 Montmerancy | Bromont | QC |
| Golf Town Boisbriand | 3410 Des Grandes Tourelles | BoisBriand | QC |
| Golf Town Candiac | 30 Strasbourg | Candiac | QC |
| Golf Town Gatineau | 91 Boul. De la Gappe B4 | Gatineau | QC |
| Golf Town Laval East | 920 Boulevard Le Corbusier | Laval | QC |
| Golf Town Marché | 1001 Rue du Marche Central. Unit A-3 | Montreal | QC |
| Golf Town Pointe Claire | 2315-A Transcanadienne | Pointe-Claire | QC |
| Golf Town Quebec City | 1500 Boul. Lebourgneuf | Quebec City | QC |
| Golf Town St. Hubert | 1571 Des Promenades | St. Hubert | QC |
| Golf Town St. Leonard | 6745 Boul. Métropolitain E. | St Leonard | QC |
| Golf Town Vaudreuil | 46 Cite des jeunes #140 | Vaudreuil-Dorion | QC |
| Hillsdale G&CC | 9850 Sainte-Marianne Montee | Mirabel | QC |
| Pinegrove GC | 200 Ave Des Pins | St-Jean-Sur Richelieu | QC |
| Sports Experts #872 | 3345 Des Sources Blvd | Dollard Des Ormeaux | QC |
| Golf Town Regina | 4720 Gordon Road | Regina | SK |
| Golf Town Saskatoon | #110 - 3015 Clarence Avenue South | Saskatoon | SK |