Titleist Tour Soft
https://www.titleist.ca/product/titleist-tour-soft/001TSFT.html

Titleist Tour Soft
https://www.titleist.ca/product/titleist-tour-soft/T4011S.html
Experience Better Performance. Experience Better Feel.
The all new Titleist Tour Soft golf ball is built with our largest core ever and a 4CE grafted cover to provide category leading soft feel, very fast speed for commanding distance and excellent short game performance. Available in white and high optic yellow.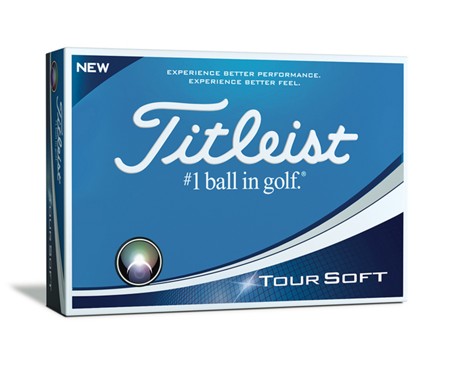 Benefits
Category Leading Soft Feel
Commanding Distance

Advanced Short Game Control

Penetrating Trajectory and Consistent Flight

Features
Largest Titleist Core Ever
4CE Grafted Cover Made with TCU Technology
Spherically-Tiled 343 Cuboctahedron Dimple Design
"I love the carry I get on my irons, and Tour Soft's action on approach shots is superb."
- David K., Amateur
Ready to Make Tour Soft Truly Yours?
Customize your Tour Soft golf balls with a unique play number, personalization or logo.