Titleist AVX
https://www.titleist.ca/product/titleist-avx/001AVXT.html

Titleist AVX
https://www.titleist.ca/product/titleist-avx/T9011S.html
Remarkable Distance
with Exceptionally Soft Feel
The New Titleist AVX golf ball utilises a breakthrough core, cover and aerodynamic technology. AVX is a premium performance golf ball for golfers who prioritise distance and extremely soft feel with a piercing, low ball flight. It has been engineered to be the lowest flying, lowest spinning and softest feeling high-performance golf ball in the Titleist line.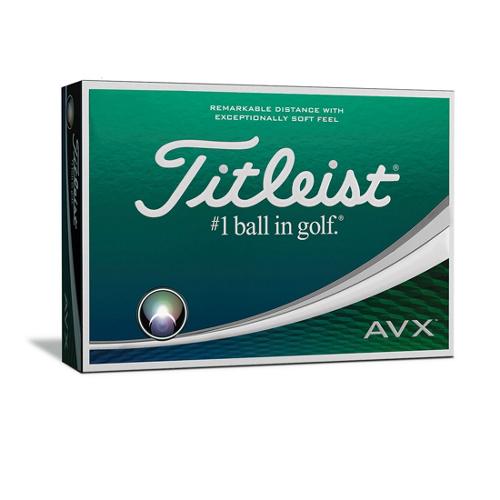 Benefits
Remarkable Distance and Penetrating Flight
Very Low Long Game and Iron Spin
Exceptionally Soft Feel
Premium Scoring Control
Features
High Speed, Low Compression Core Technology
High Flex Casing Layer
GRN41 Cast Thermoset Urethane Cover
Spherically-Tiled 352 Tetrahedral Catenary Dimple Design
Ready to Make AVX Truly Yours?
Customize your AVX golf balls with a play number 1-4, unique personalization or logo.